Leading Experts in Technology Financing
1

We offer a straightforward & simple approach with the sole aim of securing you private debt, effectively.

2

Whether you want to bridge between rounds, raise capital without giving away equity, bundle debt with your equity raise or more we can help

3

We have one of the largest networks of funds and will help match you with the right fund for you
Our technology industry sector expertise
We have engaged with over 400+ technology clients across every sector to secure private debt.
Click on the sector to learn more about our technology industry expertise
Our Clients
Since 2013, we have helped over 350 technology businesses secure between £2 - £25mn in private debt.





"Knowing who to talk to and what to talk about is Fuse Capital's significant value-add. In fact, it can take years to build the types of relationships and trust that Fuse Capital already has."
KRM22 Co-founder Karen Bach

"Thank you to the team at Fuse Capital for helping secure financing on great
terms. Fuse kept everyone well informed throughout the process, and used
their experience to smooth each party's way through the deal. They're a great
choice for helping scale technology businesses."
Rovco Founder & CEO Brian Allen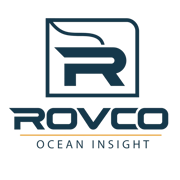 "I chose Fuse Capital because I knew they could deliver at a time when it mattered most. We wanted experts in their field who could save us time and get us the best deal and they did exactly that."
Airnow CEO Philip Marcella

"Thank you Fuse Capital for all the support. It was a pleasure working with the entire team
"
Dott Head of Strategy Steve Smith

"Fuse Capital has now successfully delivered debt funding to our business for a second time. We consider them to be true experts in their field and wouldn't hesitate to refer them to any business looking to raise debt. Thank you for your professionalism and diligence."
Simplestream Chairman Neil Blackley

"The support and advice our team has received from Fuse Capital has been invaluable. I would like to thank the team for their hard work especially through COVID times. Whilst we have been focused on business operations, the Fuse team were able to successfully secure essential growth funding for our future"
SLR Dynamics CEO Salim Raza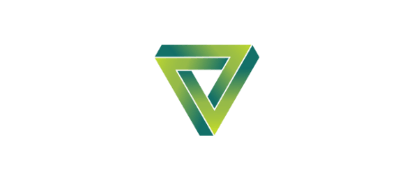 "Fuse Capital's experience working in the private debt market gave us confidence that we could source the growth funding we needed without restrictive covenants or diluting our equity. The process of working with Fuse Capital was professional and easy. They were committed to getting the deal done and their knowledge of our business and industry and the debt market meant they produced a high quality investment memorandum."
Working Voices CFO Stephen Furner

"Fuse Capital went the extra mile in putting together our investment memorandum. The result was a highly detailed, realistic and marketable proposition. I'm convinced the level of detail Fuse Capital put in led to our swift receipt of term sheets."
HealthTech CFO Ian Bastow

"I liked the fact that Fuse's team was more than happy to roll up its sleeves and do the work, Fuse Capital's services complemented our management team's expertise, so we could focus on the most important issue at hand… running our business."
Rezatec CEO Patrick Newton

"Fuse Capital massively reduced the amount of work the executive team and I had to do. The firm knows its market and took on all the research. Knowing which lenders are relevant for your business can save you a couple of days per provider."
HealthTech CFO Ian Bastow

Recent Success Stories
Discover how others use debt by reading our latest deal stories.
Our portfolio experience
Our work connects us to some of the biggest names in investment.