Background
Glasswall is a fast-growing, UK-based cybersecurity software company focused on zero-trust file security and is a global leader in Content Disarm & Reconstruction (CDR) technology.
It counts the largest software and cybersecurity companies in the world as its partners, servicing some of the most sophisticated US and UK defence and intelligence organisations, as well as large commercial sector customers.
Unique Value Proposition & Market Presence
Glasswall's patented CDR technology sets them apart from legacy cybersecurity solutions that rely solely on detection-based technologies. By sanitizing and reconstructing files to the manufacturer's published "known good" specification, Glasswall eliminates all known and unknown threats within milliseconds.
The company's scalable Kubernetes-based platform enables industrial-scale file processing, attracting major government and commercial contracts, as well as partnerships with the world's largest software companies. Glasswall's technology is also utilised by other prominent players in the industry, solidifying its market position.
Glasswall CDR 4-step process to remove risks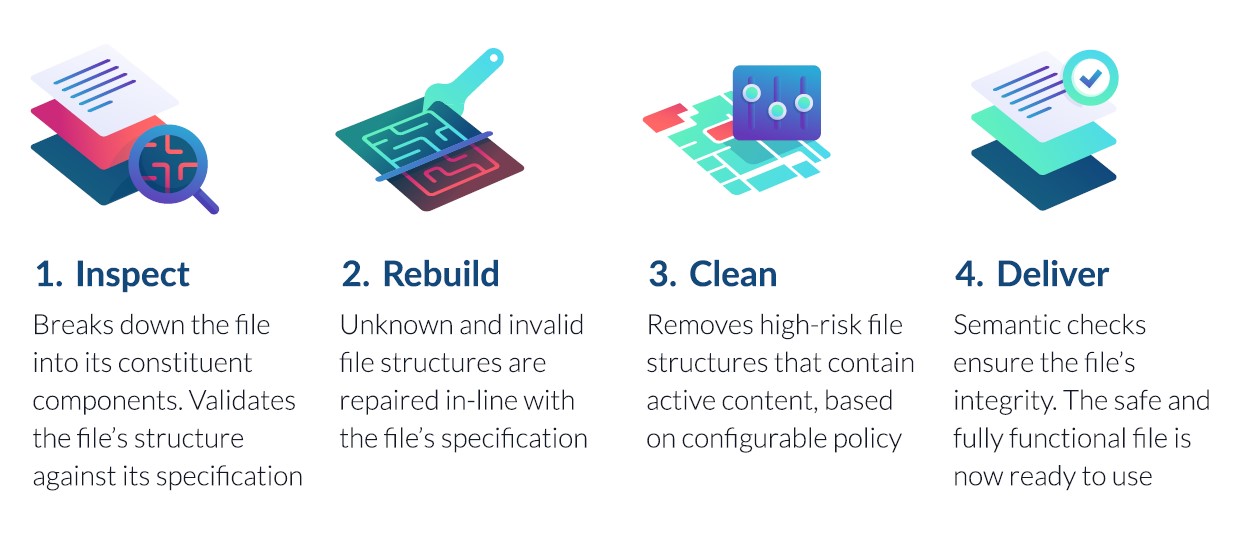 Growth Opportunities & Use of Funds
Glasswall sought private/venture debt financing to address specific challenges and seize opportunities.
Glasswall, on top of having secured very important government contracts, has also built up a significant pipeline.
Continuing to hire talent to capitalise on these opportunities, and scale up from there, was the primary driver of this deal. Furthermore, bolstering the balance sheet with additional cash would enable Glasswall to pursue larger contracts successfully.
Why They Chose Fuse Capital
Although Glasswall possessed the necessary expertise to pursue financing independently, they chose to work with Fuse Capital to expedite the process.
Fuse Capital aided in developing a solid base case, understanding and negotiating covenants, and providing quicker deliverables – all of which proved invaluable to the overall process.
This allowed the senior team at Glasswall to get on with what they do best, running their company, while Fuse Capital did all the heavy lifting.
Challenges in Finding Suitable Lenders
The challenge was finding the right lending partner with the correct debt structure. This is because there was no immediate requirement for funding, so balancing costs, flexibility and availability of funds when needed, was key.
To ensure we had the right partner, we secured five offers of funding, all with varying structures, to allow Glasswall's board to assess and opt for the structure that most suited the needs of the Company during its current phase of growth.
Presentation and Negotiation Clarity
Glasswall received multiple offers of varying different structures and terms. As such, a like-for-like comparison was somewhat challenging.
To alleviate this, Fuse Capital created a comprehensive model that simulated cash flows, drawdowns, and repayments, as well as highlighting the other pros and cons, aiding the client in making informed decisions.
Ultimately, HSBC's offer stood out, primarily due to the flexible structure of the debt deal, including a "revolver" option that provided borrowing flexibility, as well as a competitive interest rate. And importantly, the final offer did not have any warrants.
Areas Where Fuse Capital Provided The Most Help
Fuse Capital played a crucial role in expediting the financing process for Glasswall. From the initial data collection to the issuance of the Investment Memorandum (IM), the process took a remarkably short time of 22 days.
The time between getting out to market with the IM and receiving the first offer was 15 days.
Speed of execution was key in making the deal efficient for all parties. Moreover, Fuse Capital's support in understanding and negotiating covenants, developing a strong base case, facilitating effective communication, and delivering prompt results greatly contributed to the successful outcome.
Fuse Capital's close relationship with HSBC also facilitated smoother communication and negotiations, freeing up Glasswall's resources further.
Client Testimonials
"The Fuse team delivered a very efficient process, dramatically reducing the heavy lifting for the Glasswall team, particularly when it came to the early stages of the IM production and circulation.
Utilising their expertise in knowing exactly what data and information the lenders want to see in order to assess a prospective borrower, coupled with their network and assistance in getting the IM into the right lenders' hands, made for an effective and successful process.
Their advice and guidance when assessing the multiple offers garnered was also extremely valuable, as well as their input into the finalisation of the deal, such as discussing and negotiating covenants."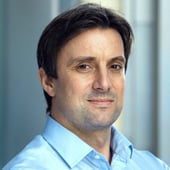 Steve Roberts
CFO/COO Glasswall